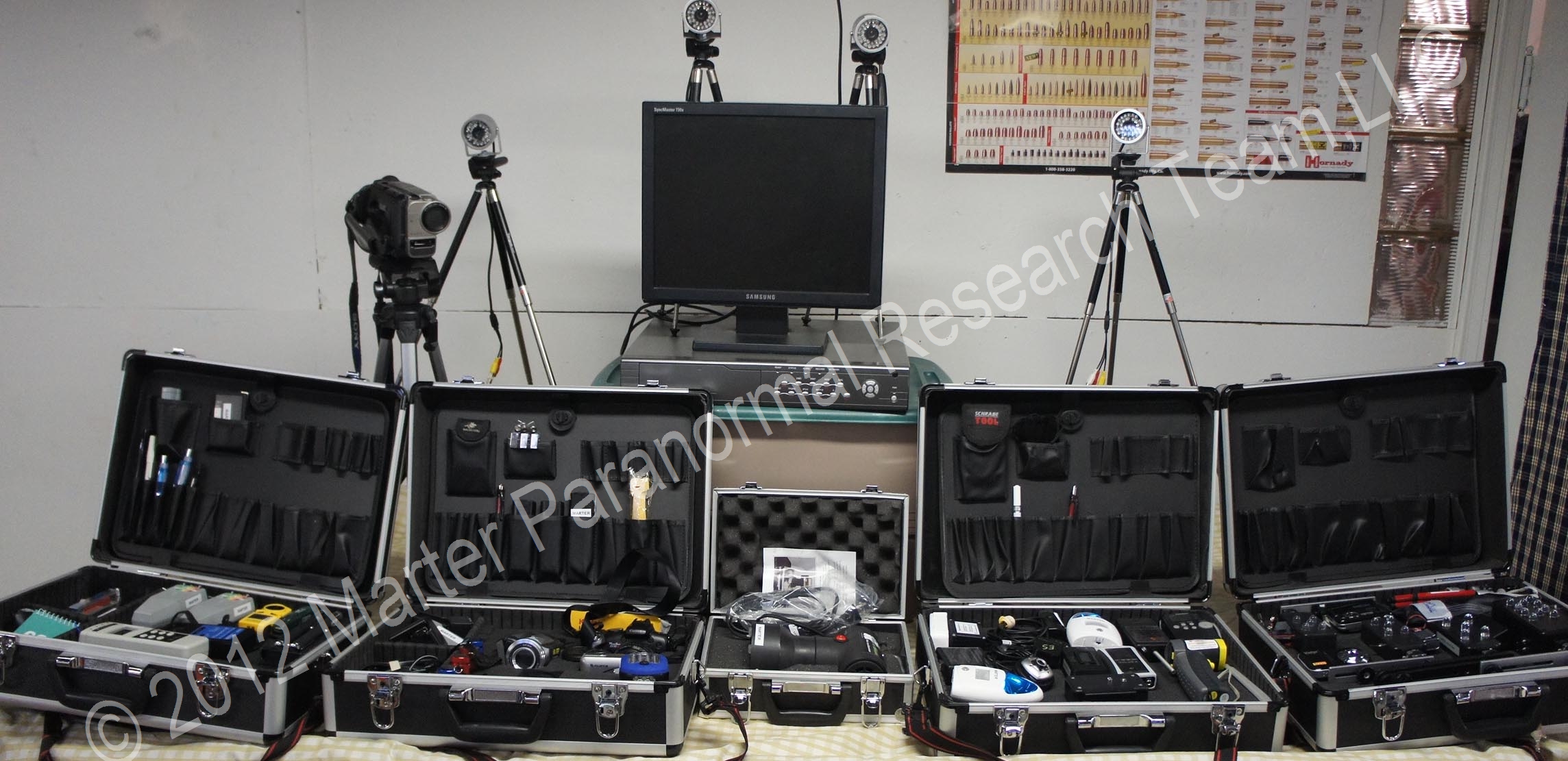 Not all equipment in picture

Equipment available for investigations:


---
---
Our investigators personal equipment is not listed.
We are constantly reviewing, upgrading, building and modifying our equipment.



Digital camera's:

Sony Powershot 10.1mp
Sony Nex 12.1 mp
Vivatar Full spectrum 5.1 mp
2-IR trail camera's
B&H 12.1 mp Ir/Full spectrum
Other various digital camera's



Camcorders:


1 - Sj4000 Full spectrum HD
1 - Sony digital 60gb w/ nightshot


1 - Sony digital 30gb w/ nightshot




1

- Sony handycam Hi-8 w/ nightshot

1-Tascam Dr-07
3-RCA digital recorders

5-Sony digital recorder



Environmental testing equipment:

1-Mel Meter-8704R-REM

1-Anemometer
1-Extech digital EMF meter

1-digital Thermometer
1-Geiger Counter
1-E pod amp

2-K-2 meters (modified w/ sound)

1-Extech temperature/humidity data logger
2-Portable temperature/humidity displays




Misc. camera equipment:
4-external IR lights (3 custom built)
1-Sima IR light (modified)
1-Seek thermal camera


Misc. & experimental Equipment:

1-Ion generator
1-P-SB7 Spirit Box (modified)
1-Ovilus X w/ Display talker
1-Raudive Diode Receiver
1-Am/Fm shortwave radio
4-Thermal trigger lights
2-Motion sensors
2-Audible vibration sensors
1-Touch alarm/trigger object (custom built)
1-Faraday cage
2-Frequency counters
1 pair dowsing rods
1-Geophone (custom built)
2-Touch alarms (custom built)
1-S.P.E.C.T.R. Wand (upgraded)
1-Kinect v.2 for windows
1-Energy speaker
2-EM pumps (custom built)
1-Plasma Ball
2-Strobe lights
1-Ghost touch 1
5-Positive/negative static detectors (custom built)


1- 4 channel DVR with 1TB drive. (2 camera's modified to full spectrum)


Tripods, flashlights, first aid kits, cables, spare batteries, headphones, two-way radios, trigger objects, support equipment, 5000 watt generator (remote locations) etc.
2-
Lap
top computers, 1-home computer with 1tb slave drive for video. Video/audio editing software plus the knowledge to use all this equipment correctly.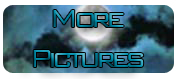 Our technical department builds and modifies experimental equipment.
Check back for updates
.
---
---

Properly using equipment is the key to getting compelling evidence of paranormal activity. Our team uses many techniques ranging from old school to high technology.