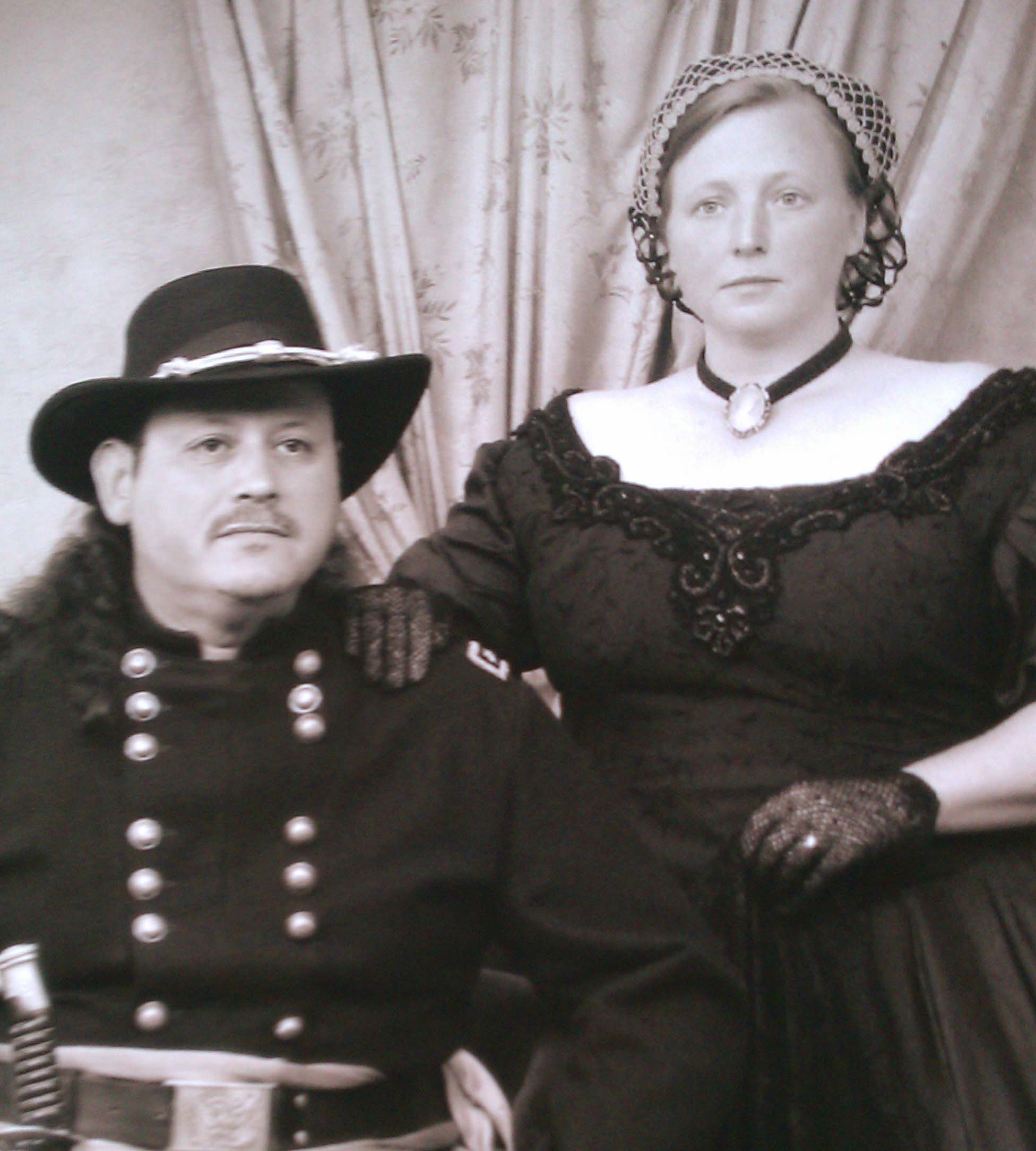 Terri and Mark in Gettysburg.

Photo by

Victorian Photography Studio



---

Marter Paranormal was founded on four basic principles,
Honesty, integrity, respect and teamwork.

We strive for quality over quantity!


---
ABOUT THE FOUNDERS OF MARTER:


When we first met, we had no idea that we each had a firm belief in the paranormal through past experiences. We had studied paranormal experiences for years but it was the one "secret" we both kept from each other. It wasn't until after we were married and took a vacation in Gettysburg PA (our first) when we decided to go on a ghost tour of the Jeannie Wade house "for fun" and found a face in a mirror that we finally admitted to each other our hidden love for the paranormal and we have been unstoppable ever since. After our return to Dearborn, we started to study all of the latest (and some older) techniques used by some of the worlds leading paranormal researchers and investing in equipment recommended by the experts.
We joined our first paranormal team and learned much about team investigations, the different roles each can play and analyzing data. We met many good people with different views and gifts who helped us to expand our knowledge. After many great investigations and much hard work, we decided we had learned as much as we could there and it was time to move on.
We left and joined a much larger group located closer to our home. With our new group we were able to learn even more techniques and methods from different specialties other members had and fine tune our skills. We spent more time investing in newer and better equipment and testing it with many eyes and ears to help. Both groups had great positive sides but again we decided it was time to move on and focus on pure investigating without the politics or disagreements that can sometimes plague a very large group. We decided it was time to start our own group and put our skills and experience towards our research, thus MARTER was born from its founders

MAR

k and

TER

ri.

We decided that putting together a smaller group of well trained, level headed adults with open minds and a professional attitude towards paranormal research would make the best team. We wanted to make sure that our team would show a level of professionalism and reliability we could always be proud of.
We want to help anyone who feels threatened or is afraid of a possible haunting but we will not say there is a ghost if there is no evidence of any paranormal activity, we will NEVER falsify evidence because someone wants it.
I know this may offend some but we hate the term "ghost hunter". I have never seen a ghost and when I hunt it's with a rifle. I am a paranormal investigator, which means we use theories, equipment and scientific techniques to discover evidence which may lead to discovery.
Anyone can use a recorder but a skilled investigator will know how to use his equipment correctly, the theory behind it and how to collect and interpret the data.