---
---
The International Museum of Spiritual Investigations
Investigations


Date: August 6, 2011
Time: 7:00 to 11:00 PM
Temp: 82° -inside 72°
Equipment used
Upstairs: Camera's (Regular & full spectrum), K-2 meters w/ sound, voice recorders, Paranormal puck
Basement: Camera (Regular & full spectrum), Ovilus X, dowsing rods, voice recorder, K-2 w/ sound


---
We started the investigation in the back room with a presentation provided by the crew of I.M.S.I. (S.P.A.T.) explaining the history of the house and the known hotspots. Because most of the people involved with this investigation were experienced paranormal investigators we started the investigation around 7:45 pm. During the presentation, Mark had set up the raudive diode receiver and recorded to his computer directly for 30 minutes with desired results but no evp's.
Following that Mark changed over to the Paranormal puck program and let the program run for about an hour with interesting results. Sensors in the program were constant and no wild fluctuations were noted, emf ranges were constant between 1.13mg to 4.648mg with spikes down to -.307mg (unusually low).
After review of the 5 screens of words set to the mid range of frequency within the program, the following words were repeated many times, listed below in no particular order.

Channeling
Concentrate
Sixty
gun
Boy
Hammer
Tomb
precognition
Troops
enemy
castle
hope
Cannon
Hike
Attic
Horse
---


Mark using the Paranormal Puck.



Matt from I.M.S.I. - during the presentation
Thanks for all your help.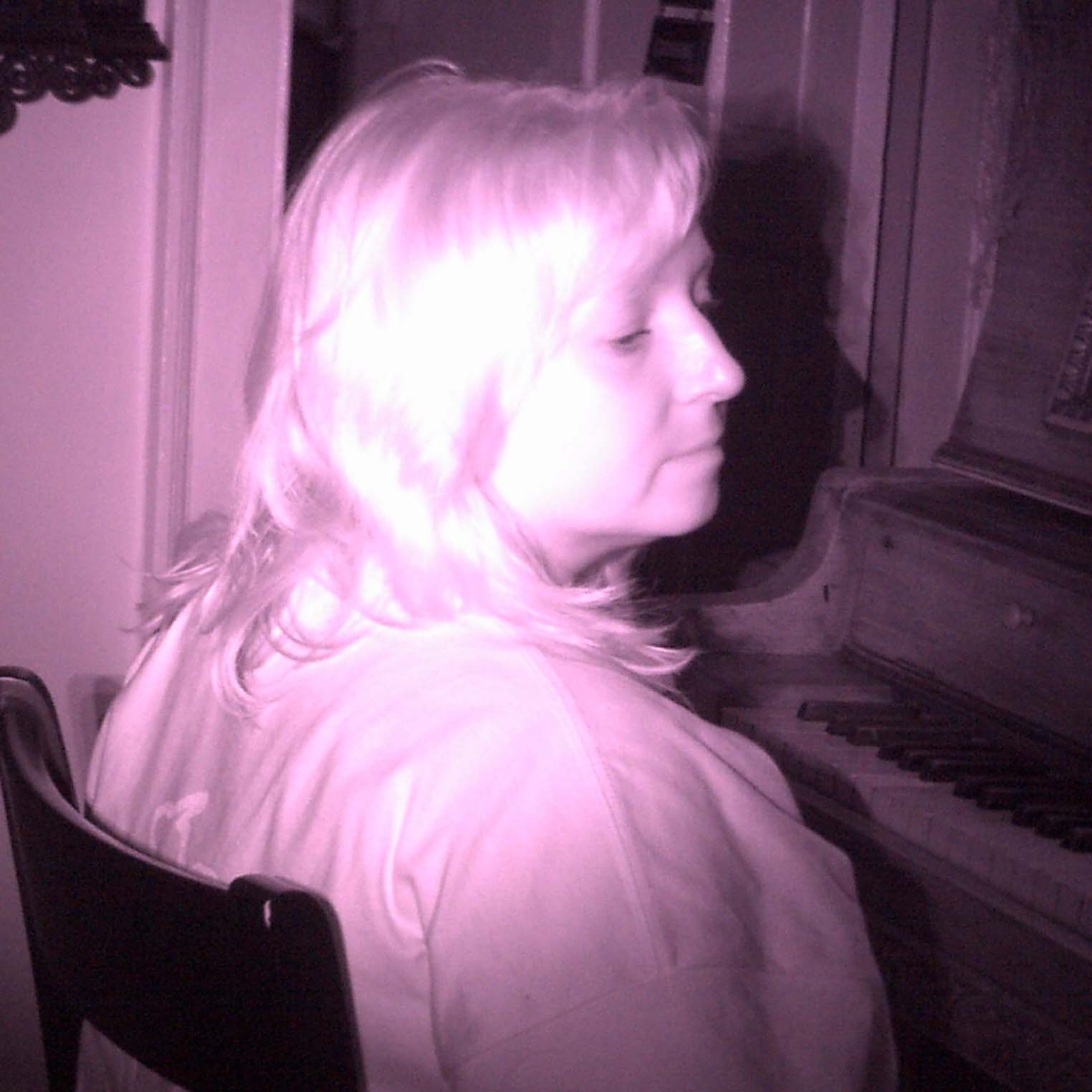 Terri - full spectrum



After leaving the basement we left our recording devices in the back room with the paranormal puck and went outside for a brief meeting to discuss what had happened. While we were outside another team went into the back room and our audio recorder picked up an EVP which we have forwarded to our friends at I.M.S.I. for further study as we couldn't make out what was said and hoped they may have a better understanding of it.


When we returned and collected our gear we went to the front room with the piano to try and find any evidence but none of our data indicated anything out of the ordinary.

Later we went into a side room to collect data. Because this was an area heavily occupied by the Confederacy during the Battle of Gettysburg, Mark decided to play "Dixie" on his phone to see if we could stir up any activity. We did get one EVP though we are unable to make out what is being said due to the background music.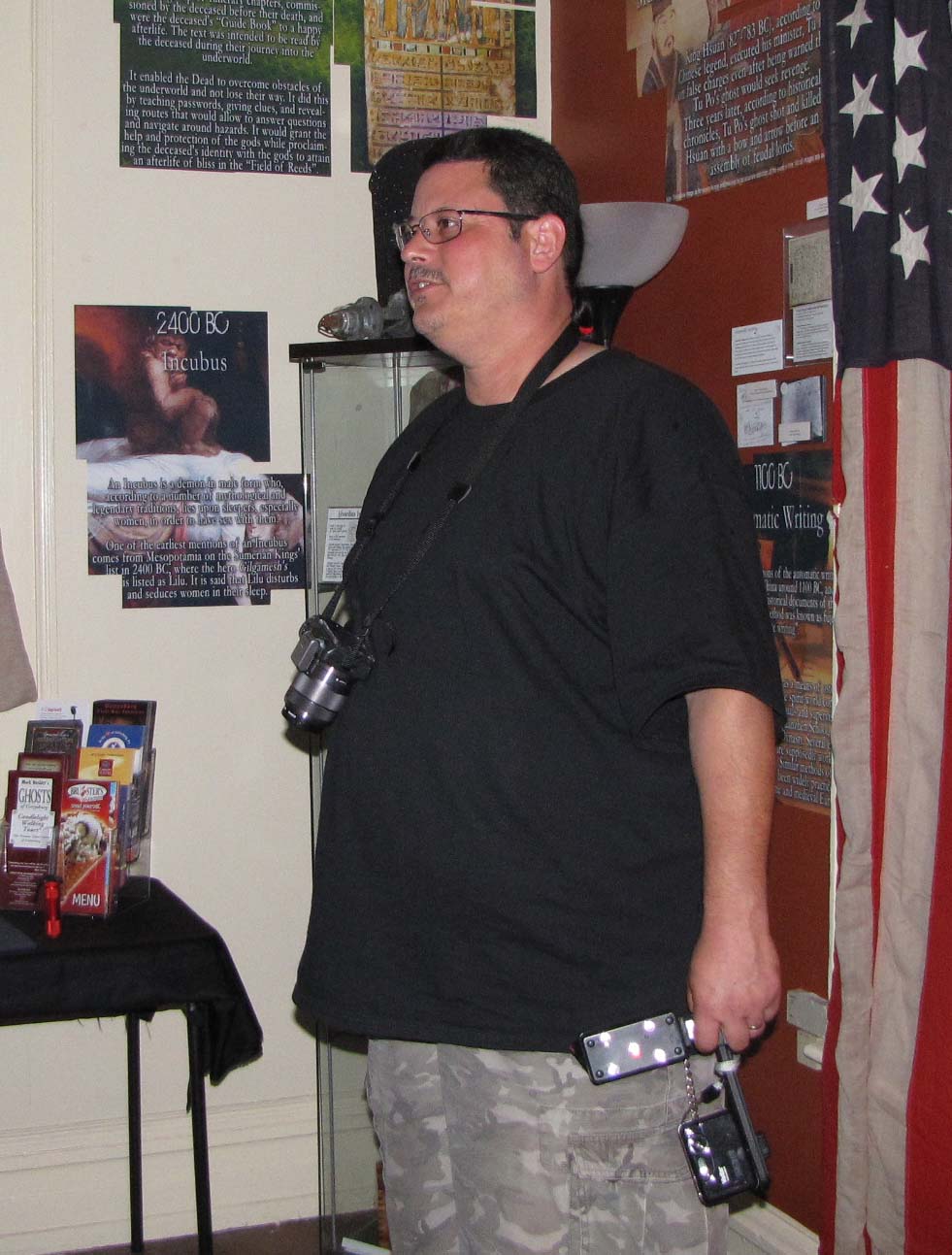 Mark
---
Conclusion:

We feel their is ample evidence of paranormal activity at this location due to the unique findings on multiple equipment that corresponded and supported each other. A greater part of our audio had to be dismissed due to other teams investigating and contamination. However we did get a few evp's that couldn't be debunked and will return and investigate at another time. Thanks goes to all the people at the museum for the great time.