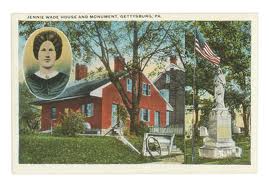 Jennie Wade House – Gettysburg, Pa.


---
---
On July 3rd 1863, 20 year old Mary Virginia (Jennie) Wade became the only civilian killed during the 3 day battle of Gettysburg when a bullet pierced her sisters' kitchen door and shot her in the back as she was baking bread. The door and outside of the house still bear bullet holes and the inside shows the struggle of the family and soldiers to get to safety by tearing down a wall upstairs to find safe passage to the cellar.
At the time of Jennies death, her father was in a debtors prison and a popular rumor was that he would not believe she had died, prefering to believe she was too ashamed to see him. Nine days after her death, Jeannies fiance Johnston Hastings "Jack" Skelly died of his wounds from the Battle of Winchester, he had not received the news of Jennies fate.
The Jennie Wade house has been considered one of americas most haunted places and has been featured on television shows such as Ghost Adventures, Travel Channels Most Haunted and Ghost Lab.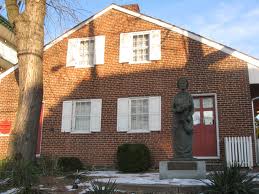 During our investigation, the most interesting piece of evidence we captured was a photograph from the upstairs bedroom (next to where the wall was torn down during the families flight). Unable to photograph the entire room, I took an angled picture of a mirror that was showing a perfect reflection of the room. Later when we looked over our pictures, what we found in the mirror was quite shocking. Many people look at this image and can see a mans face surrounded by what looks like a cloud of ectoplasm. Could it be her love Jack Skelly or her father looking for her or one of the union soldiers trapped in the house gaurding over her, what do you think?
We returned the next day and they allowed us to go into that room and try to duplicate and debunk the image but no matter how hard we tried, we couldn't. Every picture we took at the same angle or different angles only gave us reflections of the room. The image in the mirror did not return.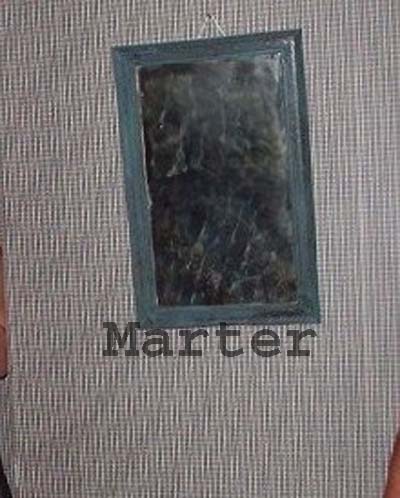 This is the picture that turned our interest of the paranormal into life changing quest.