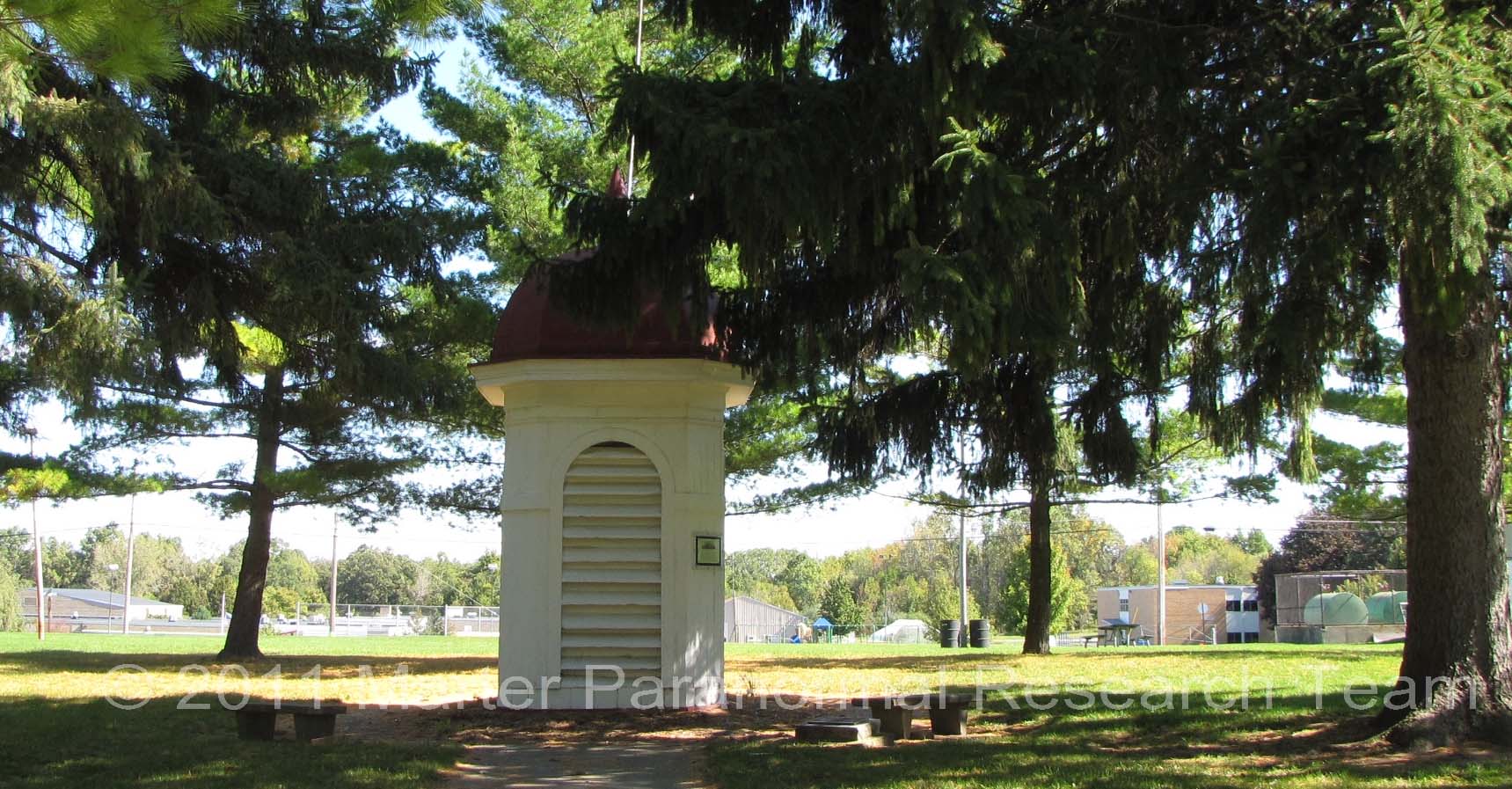 The original coppula
---
A insight from our investigator Joe regarding this location:
I've been working the bath site since the mid-2000. I took a ton of EVPs out of the area over time. I also over the years developed a relationship with the children out there. At one point they would touch me, stick pine needles down my shirt and one little guy loved my K-2 and many times would try and take it out of my pocket. I didn't mine except the cold of his touch actual hurt like frostbite. Every time I went out there I made it a point to show the kids the technology I was using as kids will be kids.

Andrew Kehoe (killer) is still out there. The first time I met him, it was a sunny afternoon and the church at the end of the field was having their trees trimmed with a chain saw. Kehoe said to me, "Noisy". For study purposes I developed a relationship with Kehoe over a period of a couple of years with the help of a psychologist teaching me how to develop a relationship with the serial killer type and win their trust. I started with facts, historical to be more specific. That involved no judgment being made on Kehoe which kept his defenses down making him easier to work with. I gave him the history from 1927 to modern times including Lucky Lindy crossing the Atlantic a few days after he blew the school up. I always wanted to know was there a physical or mental barrier that locked a ghost into a location. I asked Kehoe one day if he ever tried to walk out of the area. He said he did but ended back where he started when he reached a certain point.


---



This EVP "End up being back again." was from my question of what happened when he tried to walk out of the area. That is me talking before and after the EVP. This is interesting that the EVP I was playing with some electronics in EVP collecting. The sound is like something from a 1950's scifi flick. Anyway Kehoe was telling me he tried to leave the area but would end up where he started

.



---
The second EVP "Same ground assistant" was from when we were doing a lot of infrared photography. Kehoe drafted one of the kids if I remember right to help out. The next time we came out there we asked for help again and this is the EVP we received by the pavilion indicating he is using the same assistant as before.