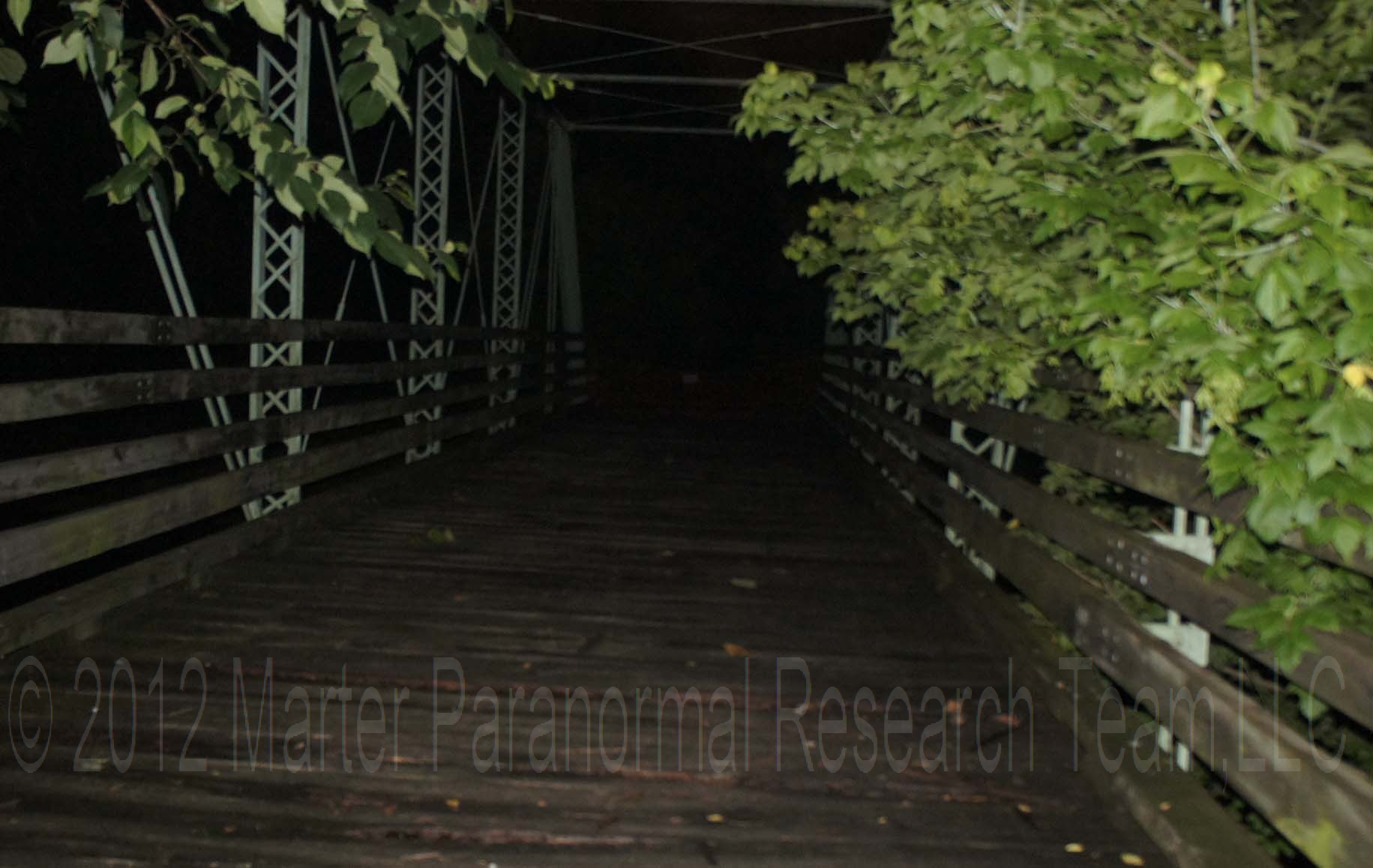 Gettysburg Bridge
Investigation date: 06/21/12
Equipment: Camera's, Ir camera, K-2 meters, Mel meter w/ rem pod, static detectors, Ovilus X,
Investigators: Mark, Terri, Irvin
Video: N/A Ir stills: 87 Photo: 278
---
Investigation notes:

We met a group from Gettysburg "
Devil Dogs Paranormal
" that was doing an investigation at this bridge. Although a bridge was not located there during the war, this was a retreat way for the confederate army on the third day of the battle. Upon arrival, members of D.D.P. seen a shadow person running across the road into a field. During the course of the night we observed many strange instances including a negative static detector that triggered for over 30 seconds. D.D.P. explained about soldiers calling each other at night during the war and started calling which we were able to hear responses from several locations including within the National Park. Other observations include having pebbles and sticks thrown at us from the woods nearby during the course of the evening. Also noted was the sound of cannon fire at approx 01:30 am.

| | |
| --- | --- |
| | |
Evidence Review:
We were unable to record any of the more interesting events from that night. The soldiers answering our calls were from a distance and
our recorders didn't pick them up and the same for the cannon fire. One photo had a mist which was unexplained.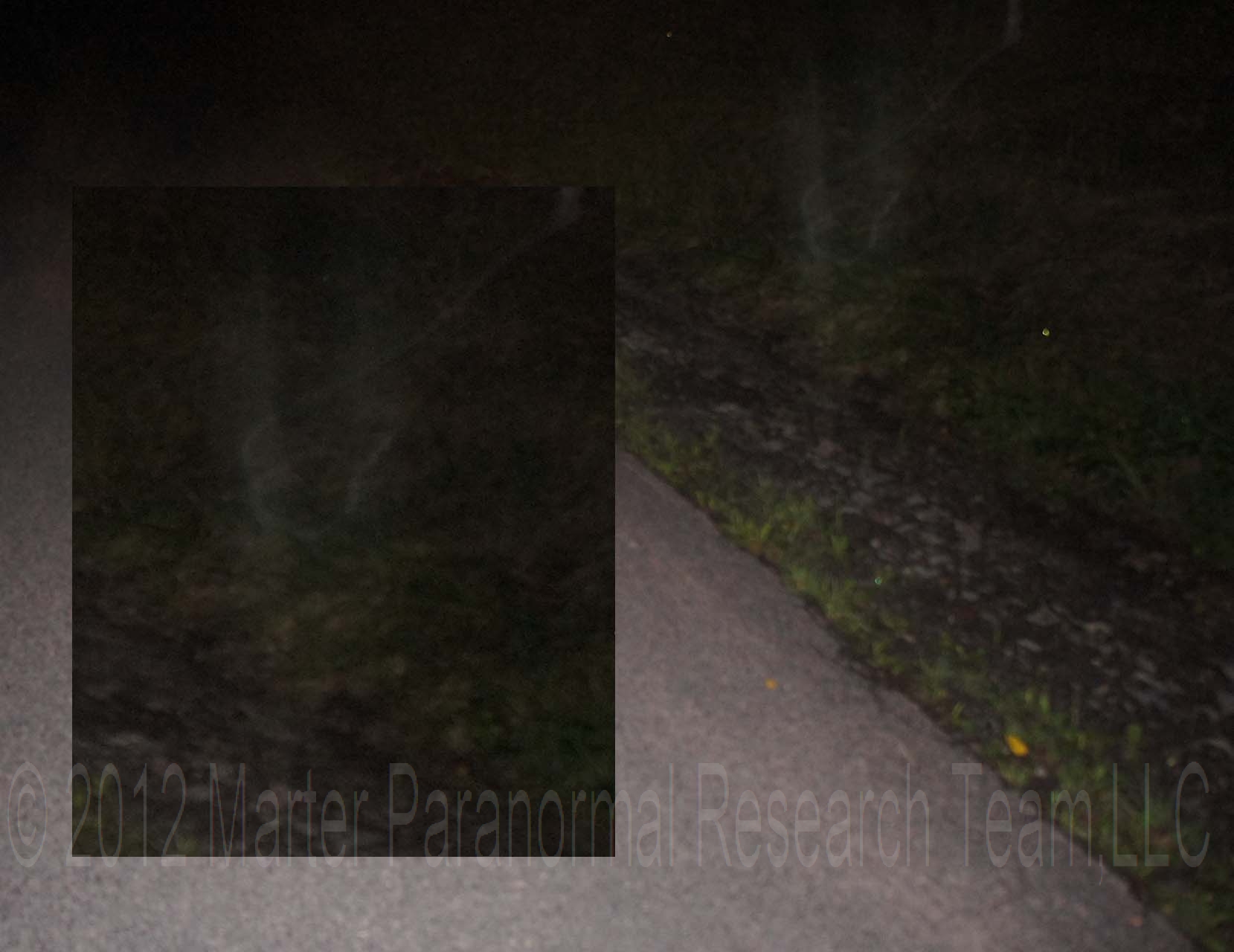 Unusual mist in the upper right corner
Summary:
Although we didn't capture any tangible evidence we do feel area needs to be studied further. Better results could possible using a parabolic microphone/ recorder to capture distance sounds. Since this bridge is off the beaten path we will re investigate on our next trip.

Case status: Closed