Bruce Mansion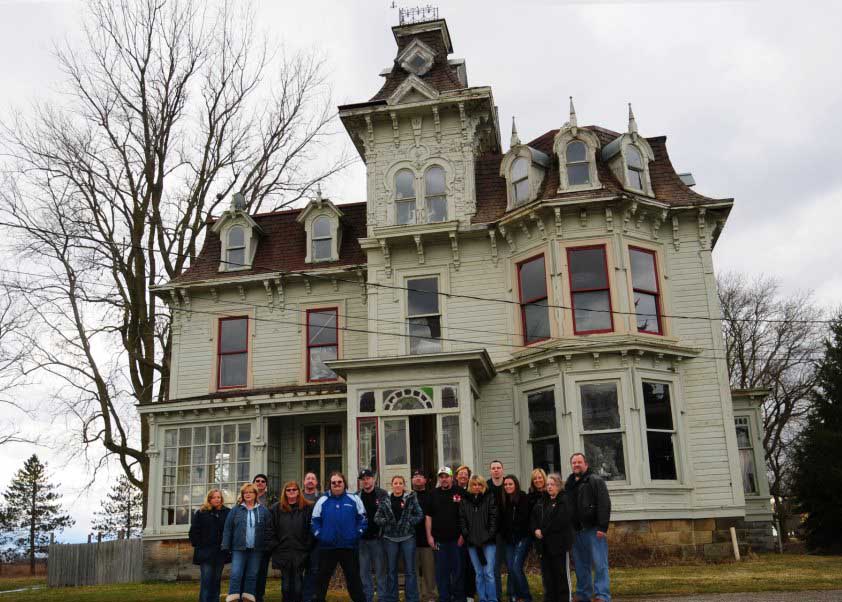 This was a joint investigation with 313 Paranormal, Portal Paranormal and Marter Paranormal

Location History
The Bruce Mansion was originally owned by War of 1812 veteran John C Emery who was awarded the land on Feb. 16th 1857 and moved there with his wife Miranda and his children. Miranda passed away one year later. The property passed to J. Gunn in 1863 at which time John G. Bruce opened the Bruce and Webster General Merchants with his brother-in-law, J. Gunn sold the property to John Bruce in 1874 and it was Mr. Bruce who erected the mansion in 1876.


| | | |
| --- | --- | --- |
| Leslie | Will, Leslie and Jeff | Terri |
| Crystal | Mark | Jeff |
Investigation notes
This was a joint investigation between 3 teams in the Michigan Paranormal Association. There were many occurances throughout the night for multiple members of different teams. Even before the investigation began while taking a group photo (see above) one investigator heard a female tell him to "Stop it!" but asking after the photo discovered that none of the females present had spoken. There were multiple instances where investigators heard or saw a cat (see evp below), one seeing it moving through a hallway, one seeing it on a counter and one at the top of the stairs. While investigating one of the bedrooms, a freestanding audio recorder suddenly moved across a flat surface as though it had been pushed (see recording below).

Audio recorder suddenly moved
across a flat surface



"Cat"




Groups getting ready for the tour.

---

Summary
This was certainly an exciting investigation filled with activity for all teams present. After analyzing all data we at Marter
Paranormal feel that this property does show potential evidence of paranormal activity.
It is unfortunate that the property owners have since decided to stop public tours of the mansion but we would like to thank Grimstone Inc.
for hosting the event and allowing the MPA to spend an evening investigating the Bruce Mansion.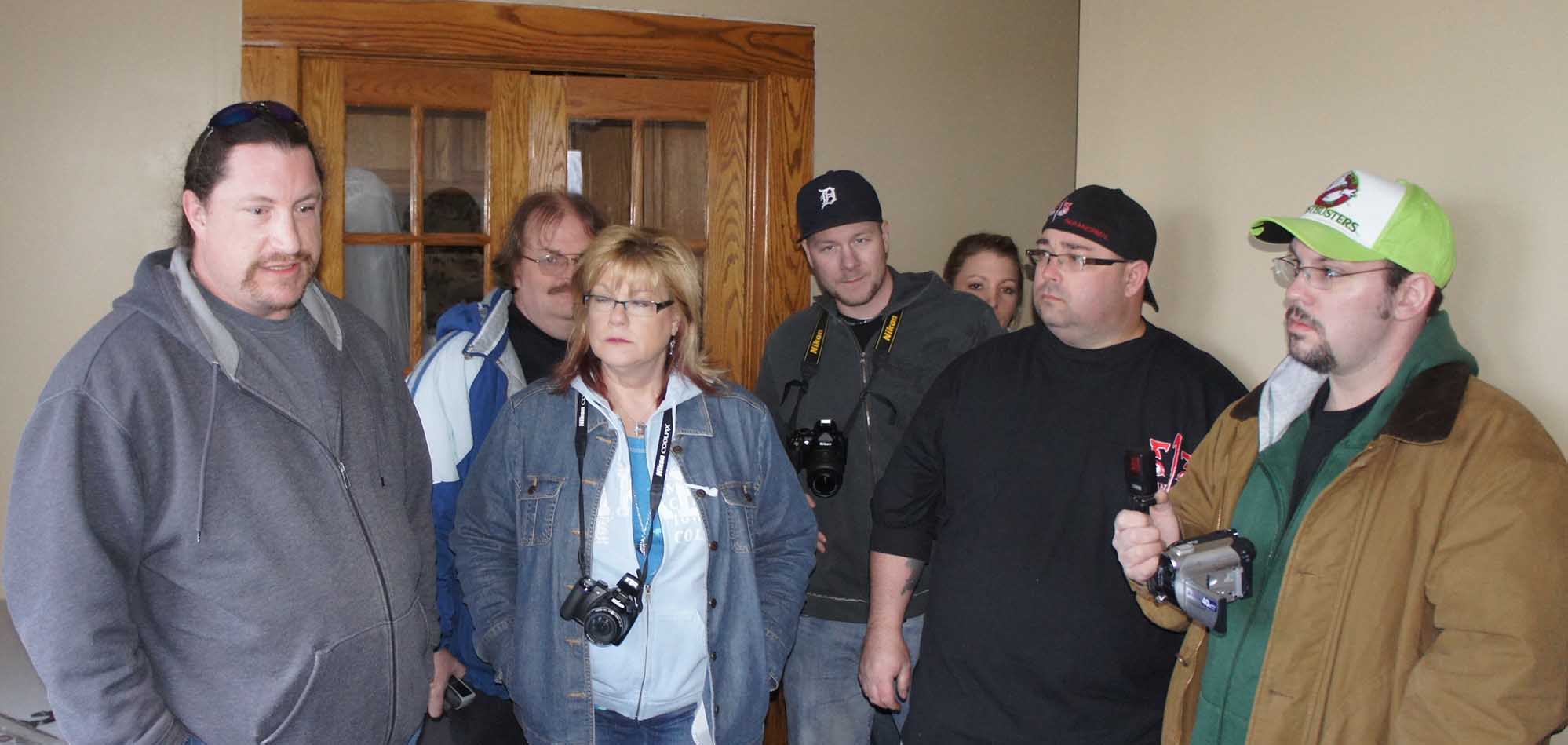 Second floor tour Marter and 313


For more info on this location:




We would like to say "Thanks" to Grimstone
for making this location possible.