Russell Industrial Center

Date: 11/03/13 Report by: Mark
Investigation date: 10/18/13 Investigators: Mark, guest of 313 Paranormal Society
Equipment: Mel meter with REM pod, 2 digital recorders, Ir Camera, Regular still camera, P-sb7 spirit box- closed recordings.
Video: None Ir stills: 24 Photo: 7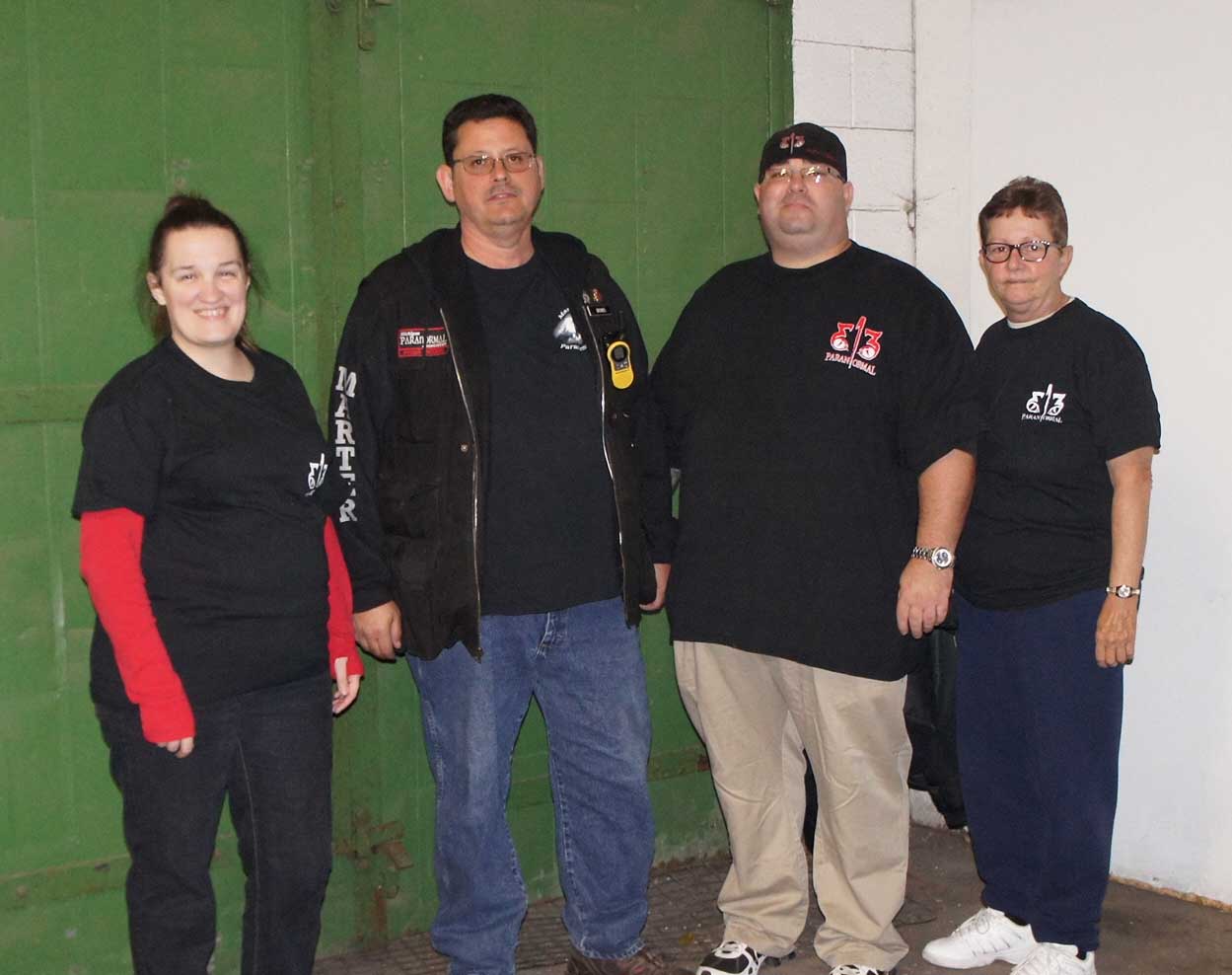 Kristi, Mark, Jason and Donna


---
---
Investigation notes:
This was a very large location with several buildings. Approx. 50% of the buildings are empty and off limits. Also noted was a music group practicing on the forth floor and a party on the 6th floor. Due to our location I felt evp contamination would be too great for our standard recorders. During the investigation a location was worked where some of the group were having personal experiences which also was a known active area according to 313 Paranormals first investigation.
| | | |
| --- | --- | --- |
| Exterior of non used building. | | |
Evidence Review:
As noted, audio contamination on the standard recorders was too great so all was thrown out. Still and Ir pictures yielded nothing. P-sb7 closed system recordings were very interesting including "Kristi" in complete white noise and another "shut the curtains until she's gone" which was a 3.5 second evp @ 150 Ms which would have scanned a minimum of 20 radio stations during that time.



"Kristi"




"Shut the curtain until he's gone"
Slowed by 55%

Slang voice -"d' you beat her up"
Slowed by 30%


"I'm evil"


Summary:
Probable active location due to some personal experiences and EVP's captured on the S-pb7 recordings. Marter Paranormal would like to thank 313 Paranormal for the invitation at this historic location. If we were given the opportunity another investigation would be done under better circumstances.