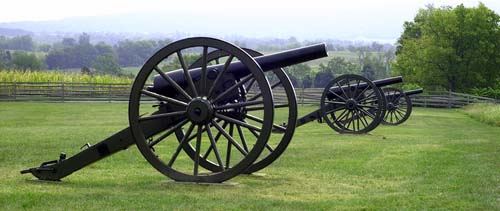 Gettysburg, PA.
(Investigated)

---
---
What you can expect from Marter Paranormal
Marter Paranormal is a research team of mature adults who are all volunteers. We will neither ask for nor accept any money for our services. Even though our services are free, you will be treated in a professional manner at all times.
Marter Paranormal treats all cases and clients with dignity, respect, and compassion. We understand you may be afraid of what you are experiencing or feel embarrassed to discuss it but you do not need to worry, we will listen to you with open minds and do everything we can to assist you in a timely manner.
Marter Paranormal respects your privacy. When you contact us you can rest assured that we will not release any personal details about you or your case to anyone outside our team without your written consent.
Marter Paranormal takes a scientific and technical approach to investigating. We use the latest equipment, experience, knowledge and common sense to handle each case. We will measure for any environmental and electromagnetic anomalies, take video, audio and photographic records using various methods. Utilize the latest theories in paranormal research. Record, analyze, and document all data and release all findings to you. We will try our best to find an answer to what you have been experiencing backed by hard data.
While Marter Paranormal is a technical based group comprised mostly of Christians, we will be respectful of any personal beliefs you have. We know that there is much more out there than meets the eye and can be measured by technical equipment and we know that there are a few out there with amazing psychic gifts. We are even blessed enough that one of the most gifted psychics we have ever had the honor of working with has decided to join us and make sure we can see both sides of any situation. We guarantee we will always be respectful of your religious and personal beliefs.
Thanks to modern day technology, Marter Paranormal networks with other researchers in the paranormal field all over the world. When further analysis is necessary, with your permission we can have researchers in different specialties from over 40 states and 10 different countries helping to review your case for you!
What you will NOT get from Marter Paranormal
Marter Paranormal will NOT discriminate against anyone due to race, religion, gender, national origin, sexual orientation, social class…. We believe all men and women are created equal and all deserve help when needed.
Marter Paranormal is NOT a cult of over-imaginative kids running around with flashlights waiting for Casper to jump out and say Boo! We will not be "chanting", burning candles, using Ouija boards nor doing anything involving occult practices.
Members of Marter Paranormal will NOT ask for or accept any type of donation or monetary compensation for the services we provide. We volunteer strictly because we want to give back to our community and advance a field we are passionate about.

Marter Paranormal will not make you wait months for information concerning your situation.


To request an investigation please fill out the form below completely.
This will help us to better understand your situation.
Always free, never a fee!

---
To Request an investigation: